Reviews
Back to Knowledge Base
Reviewing sentences you've played is critical to improving your recall and vocab skills.
You can click the Review button on your dashboard to bring up review options.

You can choose to review sentences you've favorited, completed sentences, or sentences from any of the challenges you've added.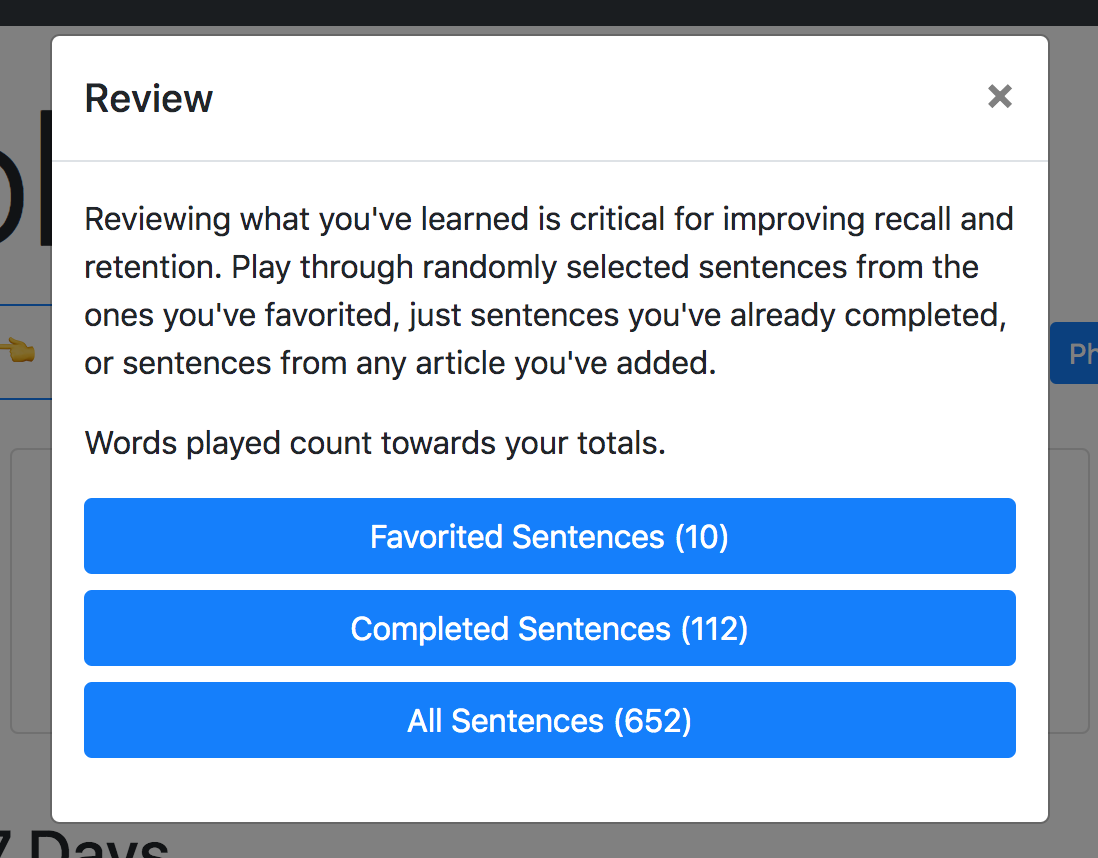 Reviewing shows you a single sentence picked at random with the text hidden.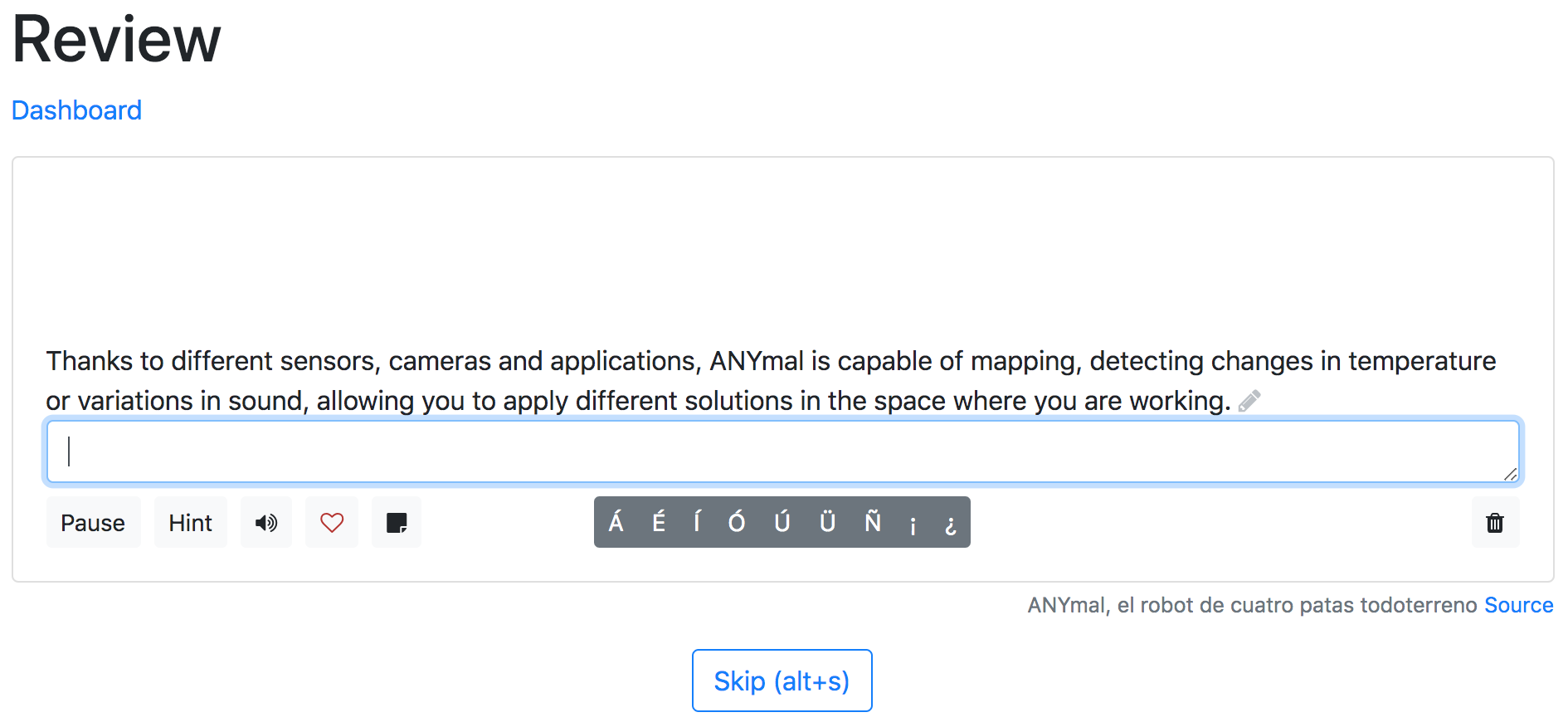 You can easily skip sentences, add notes, updates the translation, etc.
Each word played while reviewing counts towards your score and leaderboard ranking.

You can also review favorited and completed sentences for a single challenge.
---
Questions about this feature or have a feature in mind that you'd like to see added? Let us know in the forum.
Ready to get in the game?
Back to Knowledge Base