Selecting your native / translation language
Back to Knowledge Base
This is the language that you already speak. When you're importing a challenge, and you add machine translations, this is the translation language that will be used. Similarly when you highlight a word or phrase in a sentence to see it's machine translation, this is the language that will be used.
Simply go to Menu top right, then Settings.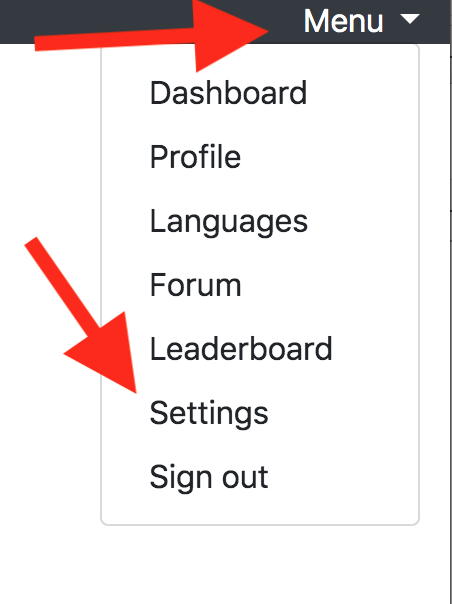 Select your native language under I speak / Translate articles into, for example if your native language is Portuguese: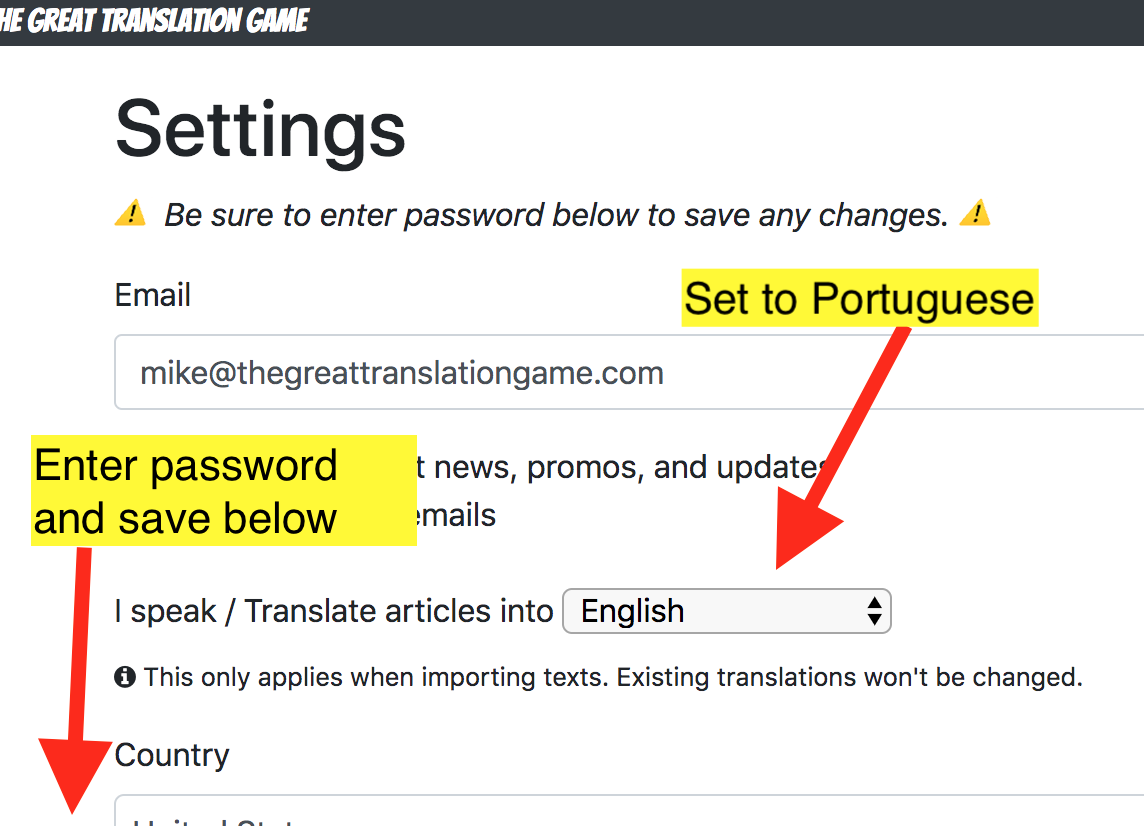 Scroll down, enter your password, and click Update.
Now when you import a challenge with machine translations or highlight a word or phrase within a sentence while playing a challenge, you should see the translation in the language you've selected.
---
Questions about this feature or have a feature in mind that you'd like to see added? Let us know in the forum.
Ready to get in the game?
Back to Knowledge Base